CAPA draws all people into fellowship of persons with complementary rather than competing gifts,experiences,skills and interests activated to meet the needs of individuals, communities and the nation. CAPA plays a catalytic tole and towards that has established four commissions composed of 13 members each that have been drawn from all Provinces in Africa. They have expertised and tested experience in thematic focus areas each has been designated to.
PEACE AND NATION BUILDING
Mandated to:Contribute to meaningful engagement between faith institutions with governments,in policy development and creating an enabling environment for citizen participation in governance issues,peaceful coexistence,national cohesion and regional cooperation and strengthening CAPA's engagement with regional hubs namely AU,EAC,SADC and ECOWAS.
ECONOMIC EMPOWERMENT
Mandated to: Mobilize communities through parishes to map the resources in their midst and to harness them for their development; contribute to equipping communities with financial literacy skills such as budgeting,savings and debt management and how training in financial negotiations,innovation and entrepreneurship.
CHURCH LIFE, INTRA AND INTERFAITH RELATIONS
Mandated to: To awaken the church to her role in holistic transformation of communities; providing theological anchoring for the church; mobilizing other faith institutions to use Holy Scriptures as a resource for peaceful coexistence in multi-faith communities.
ENVIRONMENTAL STEWARDSHIP AND FOOD SECURITY
Mandated to: Contribute to interventions that seek to address the African food security situation and advocate for enabling policies in the areas of budgetary allocation to agriculture,modernization of agriculture and promotion of farming technologies.
EMERGING ISSUES: SAFE MIGRATION AND HUMAN TRAFFICKING
The emerging nature of migration and human trafficking has been precipitated by several factors related to globalization and the ideological and systemic factors or the nexus between migration and other factors such as failed political governance and transitions, socio-economic inequities and environmental and climate changes to list a few, we have set out to Focus on National Development Plans and Strategies given that governments have limited presence in rural communities. We're cognizant of the fact that Church is the most strategic place for demonstrating how covenanting through agreements with global centers of power on issues of national concern can be done, and how these instruments can be operationalized and analysed to establish their implication in national development.
News &
Updates
Take a look at our blog posts and see our activity around the Continent as well as globally.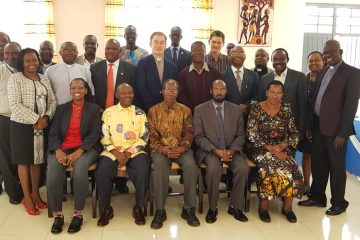 The Council of Anglican Provinces of Africa (CAPA) hosted a Theological Consultation under the theme 'Transformative Theological Education: Forging a Promising future for Africa'....
The Church of the Province of West Africa Synod was held in September 2019.CAPA was invited to make a presentation on how...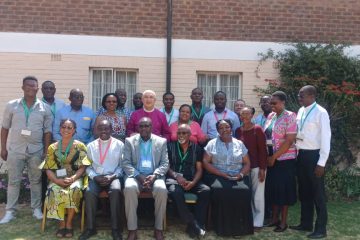 Participants of the Safe Migration and Anti - Human Trafficking Workshop in Johannesburg, South Africa Anglican Migration and Anti-Human Trafficking Community of Practice...
Our
Progress
We are dedicated to building the capacity of the Anglican Churches in Africa to understanding better the issues of mission and development within and outside the Anglican Communion
Trusted
Partners
Worldwide
We are very grateful and feel honored to our all partners for being with us
Let's
Get
Social
Follow Our Social Media pages for Inspiration, information and much more.